International conference on Agri-Chains and Sustainable Development: Linking local and global dynamics (AC&SD 2016) organized in Montpellier, France, on 12-14 December 2016, will bring together up to 300 delegates, including key actors from developing countries and innovators from the field from all world regions. The conference aims at strengthening the science and policy interface for the implementation of the 2030 SDG Agenda, considering that agricultural value chains form spaces where local and global challenges sustainability connect and within which local and global actors experiment and negotiate innovative solutions.
Debates will focus on 3 themes:
Performance and evaluation of agri-chains with respect to the SDGs;
Public policies and agri-chain governance mechanisms at different scales in support of the SDGs;
Concrete innovations and partnerships for building and transforming agri-chains toward sustainable development.
Check the current program here>>
Keynote speakers and panelists include:
Register here
Early bird registration is open until 1 November 2016. The number of seats in the auditorium is limited to 320.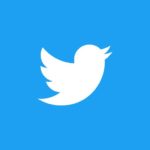 Follow updates on the conference on Twitter via #acsdmpl
---
PIM is helping to plan the agenda of the conference and sponsoring several participants. PIM's Flagship 3 leader Maximo Torero is a member of the Scientific Committee.