Dr. Frank Place started as the new director of the CGIAR Research Program on Policies, Institutions, and Markets (PIM) on August 1, 2018. He replaced Dr. Karen Brooks, PIM director since 2012, who retired in July. In this interview, we spoke with Frank about his first impressions, plans, and priorities in this new role.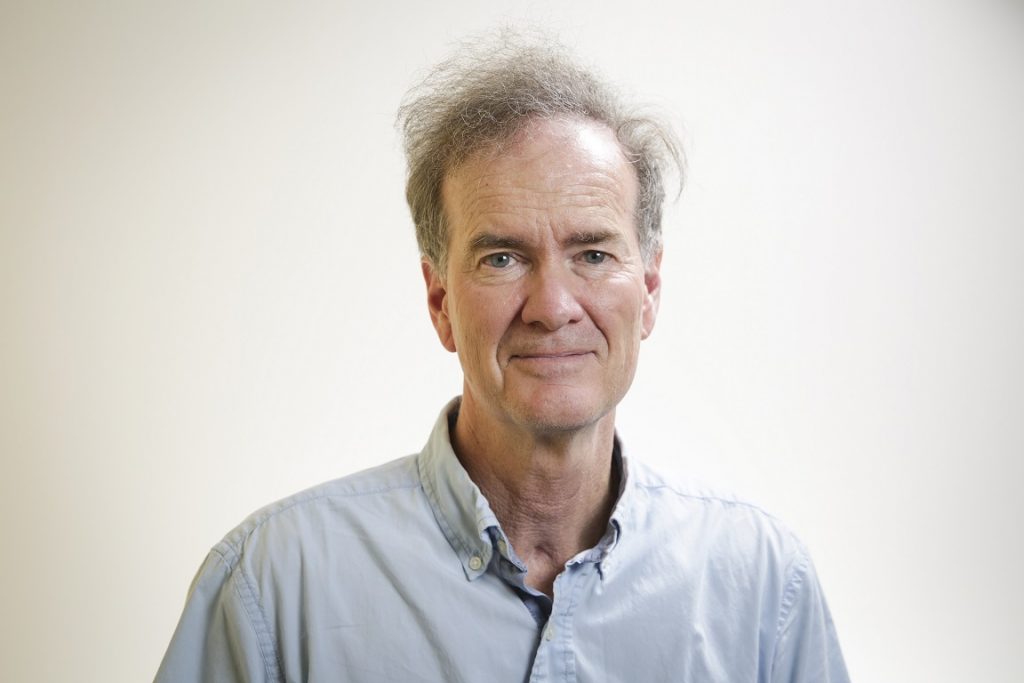 Frank, after 2 months as PIM Director, what are your first impressions?
I am excited to continue working for the Policies, Institutions, and Markets program and to assume my new role. What particularly excites me is that there are so many excellent researchers within the program, and the opportunities abound for PIM research to support improved policies, institutions and markets for poor people and fragile environments. At the same time, the task load has been quite overwhelming, and I can see that I will need to work hard and ask for patience at the same time.
While this is a new role for you, you are not new to PIM. As a Senior Research Fellow in the Program Management Unit, you have been directly involved in PIM's work and management since 2014. Is there anything you would like to change?
I believe it is important to shift our planning processes to earlier in the year. This will help to engage with our participating CGIAR centers and other partners more effectively and will make us better prepared for budget decisions by September.
We have an excellent Independent Steering Committee and I would like to see how they can play a larger role in PIM. For example, members could advise on our upcoming prioritization exercise, review our annual programs of work and budget.
One of our "problems" is that our researchers have more good ideas than we have funds. One way to tackle this would be to more proactively help our teams raise cross-center funds, in addition to those funds that PIM has at its disposal.
PIM is currently organized around 6 research areas, which we call flagships. Is our fleet in good shape and good to sail in this composition through the second phase of the CGIAR research programs (2017-2022)? Do you think of adding new topics or, perhaps, cutting some areas off?
Yes, all six flagships remain very important contributions of PIM to the CGIAR Strategy and Results Framework's System Level Outcomes. There is always need for reflection on our priorities and this year, we will be doing that for each of our flagships, involving our wider PIM research team. This is very timely as we have two years behind us in Phase II of the CRPs. PIM is already conducting research on topics that are of high importance globally and within CGIAR, such as job growth, migration, and interactions with gender and youth. Those will continue to receive significant attention.
What is the most challenging thing about becoming the PIM Director?
The main challenge is time management since the email traffic and communication expectations have risen significantly. Fortunately, the team within the program management unit is enormously helpful, proactive and highly competent, making my adjustment much easier than it otherwise would be.  Another challenge is the many moving parts of CGIAR. Keeping informed on other CRP plans, the new business plan, modified performance management systems, country collaboration processes, among others, and understanding the implications for PIM requires continuous engagement with many different entities. This all is exciting but challenging.
What do you consider your top three priorities as a new PIM director for the next 12 months?
Identifying our medium-term priorities as a CRP and within the flagships, articulating those and mobilizing partnerships and resources for them.
Synthesizing and communicating results from some of the more mature areas of research in the PIM program, to strengthen the use of PIM research outputs.
Giving more attention to important existing and new collaborations with other CRPs and make sure they are effective and impactful.
Thank you!